So first, the bad news. Didn't finish gloves or paint ears. Been very busy and takes much longer than I thought... hand stitching is a bitch, but worth it. The pictures are later than planned because I needed a friend to take the pictures and a zipper broke while getting ready. Takes time. Without further ado, PICTURES!!
2nd glove progress
Inside V- make of aluminum. had to paint red to be more homogenous.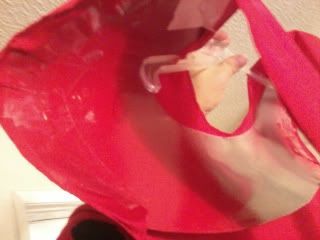 Front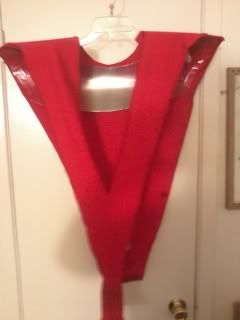 Back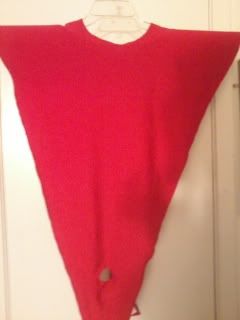 Modeling the thing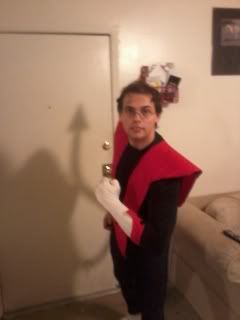 Notice the kickass tail shadow...
So, what do you think?
Also, been working on facepainting methods... shading... etc... coming along nicely.