In chat we share a lot of stories and pictures, and I thought it would be nice to share those here on the board. So where's some of the pretty places you've been?? We can be our own travel agents LOL.
One of the places I've been isn't very far from me - Wells Grey Park, BC Canada.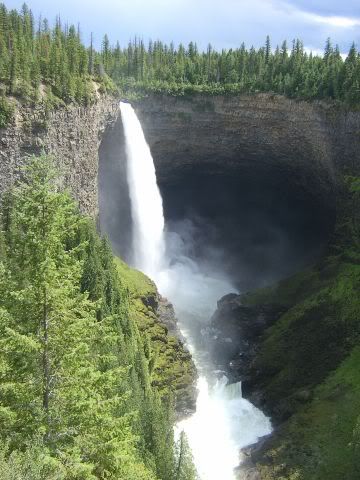 You (or anyone) can literally get this same shot - it's from the public viewing area of the falls. But it's something else when you're listening to the roar of it and feeling the spray that's in the air.