DES DOSSIERS DE COMMISSARIAT DE POLICE MARSEILLE
FROM THE FILES OF MARSEILLE COMMISSION OF POLICE
CASE NUMBER: 898 - 55 - Remy LeBeau
Ben Barnes, eyes by Scum
Informations fondamentales de Suspect
Basic Suspect Information[/font]
SUSPECT NAME: Remy LeBeau
KNOWN ALIASES: Gambit
AGE: 17
DATE OF BIRTH: 16/8
GENDER: Male
AFFILIATION: X-Men
ABILITY:
Molecular Acceleration
Enhanced Agility
Static Interferance
Hypnotic Charm
Physical mutation of eyes
OCCUPATION: Thief
LAST KNOWN LOCATION: Marseille, France
Détaillé Soupçonner Apparence
Detailed Suspect Appearance[/font]
ETHNICITY: French
ESTIMATED HEIGHT: 6'2"
ESTIMATED WEIGHT: 179lbs
BUILD: Lithe, muscled, acrobatic
EYE COLOUR: Black with red irises
HAIR COLOUR: Brown
HAIR STYLE: Short and scruffy
PREFERRED DRESS: Dark clothing and a scruffy brown three-quarterlength duster that goes everywhere with him. Sunglasses and a pair of gloves with index finger and middle finger cut out.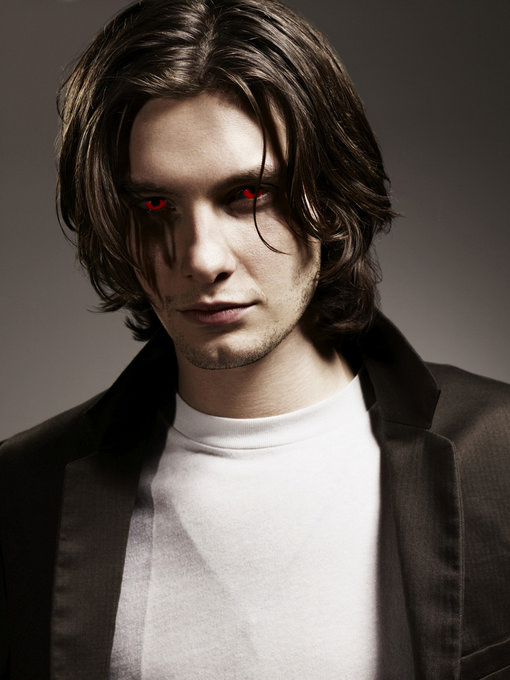 Profil de personnalité
Personality Profile[/font]
KNOWN HABITS:
Likes the 'buzz' of stealing
Likes blowing things up
Everythingiser
Gambler, drinker and smoker
Avid chess-player
TEMPERMENT: Easy-going, irritating and sarcastic and goes out of his way to be anarchistic. Very intelligent, comes across as well-educated both book-wise and street-smart. Does not trust easily, however a very, very loyal friend when that trust is earned. Just watch the shinies around him, he's a klepto.
Les Informations douteuses d'Histoire
Suspect History Information[/font]
MOTHER'S NAME: Rochelle LeBeau
AGE:
OCCUPATION: Deceased
FATHER'S NAME: Jean-Luc LeBeau
AGE:
OCCUPATION: Chevaliers 'Medicin San Frontiers' executive
SUSPECT HISTORY: Remy was born the well-off son of Jean-Luc and Rochelle LeBeau, who loved him despite the rather obvious mutation he was born with. He was well-educated and grew up in a relatively boring and normal childhood, getting into the usual scrapes until he hit the age of ten. His parents were in a bad car accident while he was at school, and while his father survived, his mother didn't.
However, two years after the tragedy, his father found love again and remarried, the new wife bringing in her own son Henri. At first everything went well, and Henri and Remy became fast friends, considering each other brothers. But within a few months it was obvious Henri's mother was playing favourites, once outright stating she hated Remy's looks to a friend. Remy tried not to resent Henri, knowing it wasn't his fault, and instead that resentment got turned very much on his father and stepmother, not helped by puberty's wonderful kick to the hormones. Before they knew it, the LeBeaus had a tearaway on their hands. Remy started to fall in with the wrong crowd, and was soon being arrested for small crimes - trespassing, petty theft, underage drinking - that started to escalate into bigger and bigger crimes.
Jean-Luc tried to reach his son, but Remy had gone beyond listening to him, feeling the man had been purposely blind to what was happening and somehow doing it on purpose. Finally, in a fit of temper after a row after being brought home by the police
again
, Remy blew up the bed he was sitting on. His stepmother, now terrified of the mutant child she hated, convinced Jean-Luc to disown him, dropping the boy off at a police station with only a suitcase of clothes.
But Remy didn't wait for the police to help him. He took to the streets, learning about his abilities and using them to live a fairly comfortable life, despite everything. He didn't need anyone, just himself, after all...