S.H.I.E.L.D SUBJECT REPORT
CASE NUMBER: 343 - 07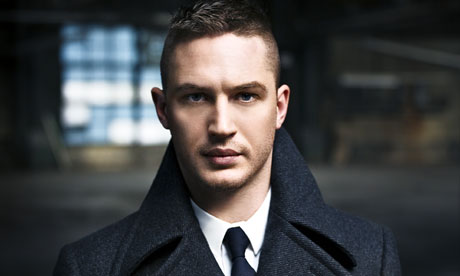 Tom Hardy

Basic Suspect Information[/font]
SUBJECT NAME: Edward Charles Brock
KNOWN ALIASES: Venom
AGE: 23
DATE OF BIRTH: 07/09/1992
GENDER: Male
AFFILIATION: X-Men, New York Police Department
ABILITY: Biomass Manipulation
Manipulates biomass to transfigure body into various shapes and states.
Generates sticky 'webbing', stick to walls etc.
Possesses enhanced strength and agility.
Also possesses a 'Sixth-Sense': an innate ability to sense danger and react with unparalleled speed
Can regenerate body from wounds, akin to a Tier 5 Healing Factor (See Addendum 343 – 07 – 1)

OCCUPATION: Post-Graduate Student, Rookie Police Officer
LAST KNOWN LOCATION: New York, USA
Detailed Subject Appearance
ETHNICITY: Dual Heritage (White, Black Carribean)
ESTIMATED HEIGHT: 5' 7"
ESTIMATED WEIGHT: 140lbs
EYE COLOUR: Brown
HAIR COLOUR: Black
HAIR STYLE: Short
Personality Profile
KNOWN HABITS:
Lives by the honour code that 'With Great Power comes Great Responsibility'.
Strong love for science fiction and pop culture.
Nature of powers manifests as a personality fracture - recommended being treated as a mental entity secondary to Brock's self.
[/list]
Suspect History Information
MOTHER'S NAME: Elanie Howard [DECEACED]
AGE: N/A
OCCUPATION: N/A
FATHER'S NAME: Jonathan Brock
AGE: 48
OCCUPATION: Doctor, UK Residency
SUSPECT HISTORY:
Eddie is a strong willed, heroic, and often somewhat short-sighted individual. His confidence and borderline narcissism create a powerful aura of 'ego' around him, which psychological evaluation has pinpointed as helping him cope with his own fears of inadequacy, weakness and loneliness. Although he is usually quite level-headed, his power-manifest 'Symbiotic Consciousness' amplifies his selfish, dark desires. Due to this, he takes tranquillizer injections to control bouts of berserk rage bought on by stressful situations.
-
His X-Gene manifested at the age of fourteen, and since then has undergone massive evolution: initially, it started with the ability to release black tendrils from his body, giving him the ability to fire 'webbing' in order to stick to surfaces, grapple things from a distance, and even propel or swing himself. Shortly, he found the ability could be used to alter his very shape; allowing him to take on a semi-liquid form similar in make-up to that of an amoeba, and to re-form in a varying array of shapes and sizes, repair and regenerate his body from wounds, and even increase and decrease the size and composition of his body.
It was in his late teens when his ability manifest the first incident of his 'Symbiotic Consciousness'; a girlfriend he had at the time cheated on him, sparking a fight between himself and the other male involved. During this clash, Eddie's 'Symbiote' took over, warping his body mass into the monstrous form that has come to be its moniker. His attack hospitalized the other male, landing Eddie with a now-lifted conviction of Grievous Bodily Harm.
During his dodging of the British Authorities, Eddie first encountered the X-Men, who recruited him to attend Xavier's University in America. Having few options open to him given his criminal record at the time, Eddie accepted, re-taking his year of University there instead. During his time there, he took on the codename 'Venom', and has been involved in several operations involving the X-Men. (See Addendum 343 – 07 – 2)
-
Reports have been since confirmed that Venom has engaged ex-S.H.I.E.L.D operative, Frank Castle (now the mercenary known as The Punisher). These reports confirm that Venom's DNA was extracted through currently unknown means prior to his escape from Castle's custody alongside Raven Darkholme, a.k.a XU student 'Ronnie Lake' (Mutant designation 'Mystique'). This event led directly to the NYC incident referred to colloquially as the 'Venom Crisis', in which instances of 'Venom Zombies' created by Doctor A. Harkin (current whereabouts unknown) attacked the city in force per the orders of the terrorist cell, FANG. This culminating ultimately in the battle against the 'Venom Behemoth', in which the X-Men saved the city from imminent destruction, and came into the public eye for the first time en-masse.
Rumours that a clone of Venom, designated 'Antivenom', also created came from the same stolen DNA, circulated around this time also. However, no information pertaining to the existence, or current whereabouts of this clone have been found since the Venom Crisis ended.
–
Venom's activities inter-city increased dramatically: sightings of him and crime-interventions/crisis aversions became more and more commonplace, as they did with several mutants in the wake of the Venom Crisis. It was during this time that the mutant supremacist organization known as the Brotherhood reared its head, sparking riots and unrest amongst the civilian populace. During this time, Eddie met the freelance reporter known as Liza Maloney (colloquially known as 'Screwball' by the mass media, now working for the MOJO News Network). The two are currently in a relationship with each other after meeting at the scene of a thwarted back robbery. Around this time, the X-Men experimented with the drug, 'Kick' – a 'power amplifier' tablet that dramatically enhances X-Gene abilities and evolutions within mutants. The drug rapidly progressed Eddie's mutation, leading the Symbiotic Consciousness to take root as its own personality, living alongside his own, splitting his mind between the two warring sides. Over time, the Symbiotic Consciousness gained more and more strength, eventually requiring Eddie to take specialized tranquillizers to control bouts of rage and loss of control bought on by the Symbiote.
-
During the events known as the Apocalypse Crisis, where the terrorist En-Sabbah Nur and Doctor Nathaniel Essex turned the mutant Blink into the Herald, and artificially enhanced four mutants into the Horsemen , Eddie spent most of his time as Venom protecting the city from the rise of petty crime. He was, however, involved in several clashes between the X-Men and the Horsemen, and the incarceration of the rogue operatives known as the X-Force. Though the schism caused much controversy within the X-Men, Eddie (despite his reluctance due to what he saw as an unfit reprimand of the X-Force members) remained a member of their roster, assisting in reassuring the public that the X-Men were still as strong as ever, even in the wake of the tragedies passed.
-
Eddie was amongst the mutants kidnapped by Dr. Bolivar Trask and experimented on in the secluded research facility known as 'Circle Pines'. Upon the re-surface of his memories, Eddie became increasingly more doubtful of his mental well-being, and his confidence in his ability to stay a steadfast member of the X-Men has been shaken. However, in the wake of this fear, he participated in the location and rescue of Cessily Kincaid, a.k.a Mercury, a dear friend to Eddie and a member of the XU faculty. She, too, was experimented on by the mysterious Dr. Harkin, who escaped prior to the release – and subsequent death – of the experimental creature designated Predator-X.
Confused as to whether he could carry on with his life as an X-er, Eddie took the advice of one Jason 'Jace' Macendale - a fan of his comic and a hero enthusiast, hoping to keep his favourite hero (who's identity he stumbled upon) on the path of justice. Because of this revelation, Eddie managed to get his relationship with Liza back on track somewhat, although there still appears to be some space between them, as they find time increasingly more difficult to share, and feelings increasingly harder to express.
-
Managing to get his life back on track to some extent, Eddie worked alongside Officer Mercedes 'Misty' Knight on the 'cannibal killings' cases. During this time, his true identity as the vigilantee 'Venom' was discovered by Misty. And, since the death of the X-Man, 'Dusk' (Cassandra St. Commons), Eddie has started on a downward spiral, losing his way as the confident, easy-going, self-assured hero he is known best as. His emotional distance is clear, as hate for Kraven and the cult he is tracking has consumed him completely.
At present, Eddie Brock (and his accomplice, Hope ████) is a fugitive of justice, wanted in connection to a break-in at his former Police Precinct, the assault of several officers including his former supervising Officer Mercedes Knight, and the theft of evidence connected to the cannibal murder culprit organization known as the 'Cult of Galactus'....
--
Affixed to the file is a paper titled

'Artist's Rendition - Subject 343 - 07'